Over forty years painting a wide range of objects with the airbrush has provided vast experience in this relatively modern form of painting.
The airbrush is a favorite technique to use when creating works of art.
An airbrushes diversity allows various media to be utilized on a number of different mediums.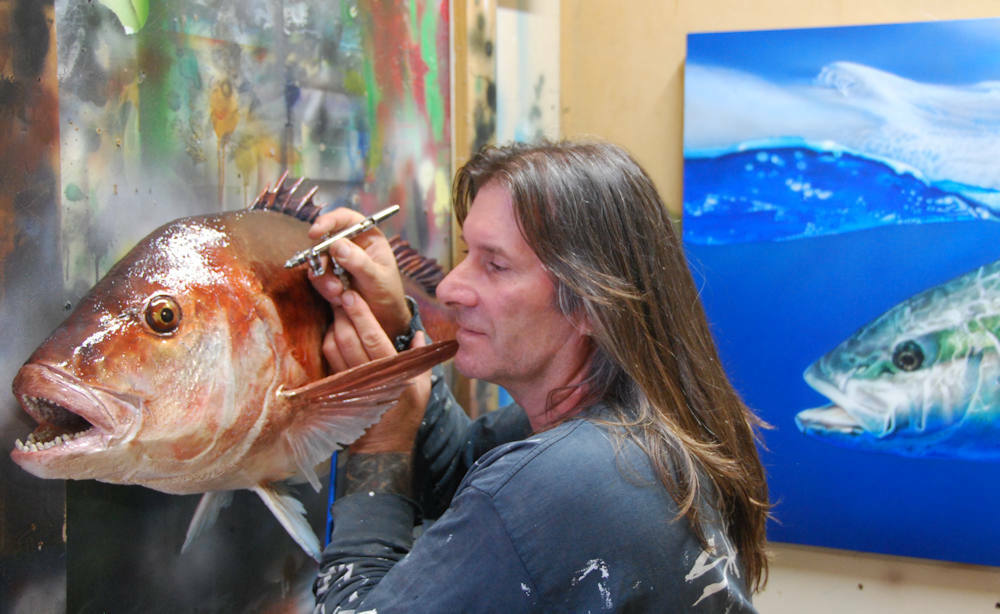 Automotive - Vehicles & Vessels
Trucks

Cars

Boats

Motorcycles.
Our experience using specific paints that are designed to offer durable hard wearing finishes is vast. Rob can airbrush art of your choice to most automotive paint systems including base coat and 2K. SEE MORE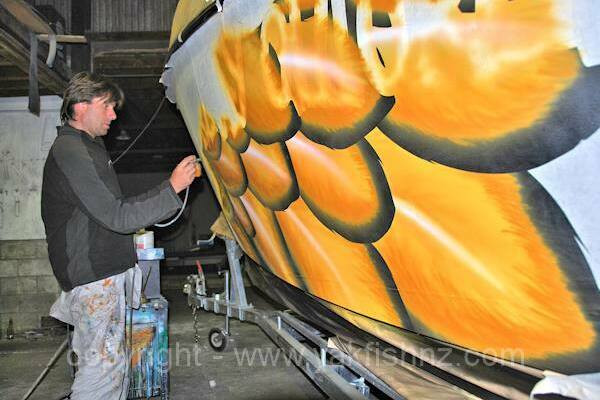 Leather
Airbrushing leather hides has seen a variety of themes incorporated into them and as a result proved very popular with art fans during the last twenty years since the first productions.
Originally Rob started painting lamb hides then mounted them by hanging onto locally sourced driftwood. This has helped to retain an earthy theme which has combined well with native Indians and nature subjects.
The subject matter is endless and always evolving. SEE MORE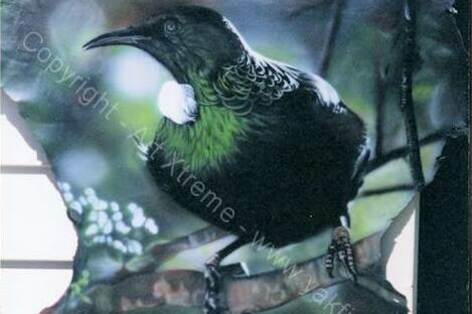 Murals
Large scale works of art are just another area the airbrush can cater for.
The type of work and style is unlimited including the variety of options they can be installed to. From amusement rides, internal walls to building exteriors, anything is possible!
Full design service and surface preparation is catered to suit individual requirements. If you have a large wall on your building or backyard it is possible to convert it to suit your business or personal theme. SEE MORE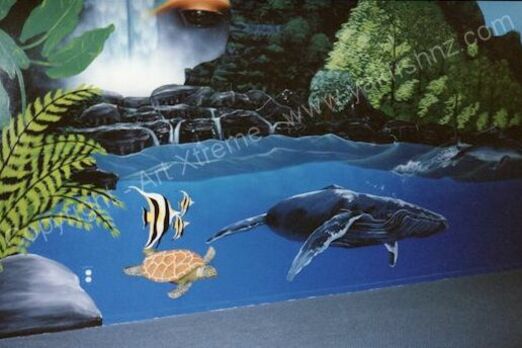 Paintings
Airbrushed paintings are produced on canvas, driftwood, aluminum and wood panels using the highest quality materials that will last for centuries.
Commission your very own airbrushed painting on media of your choice or purchase an original currently available. SEE MORE