Large or small scale artistic paintings (murals) can be produced on site on your existing wall space or alternatively panels that allow easy installation and removal.
Rob uses a combination of techniques and media to create these works of art.
Interior and exterior surfaces

Large and small scale art

Custom design service

Residential

Commercial

Amusement rides

Truck siders
Photos right and below - The Natural Learning Centre, New Lynn, Auckland - (completed 1999)

Mural Artwork spanning around five walls including eighteen meters high stud.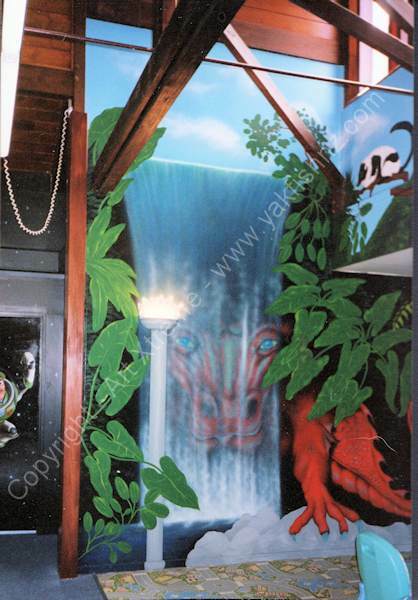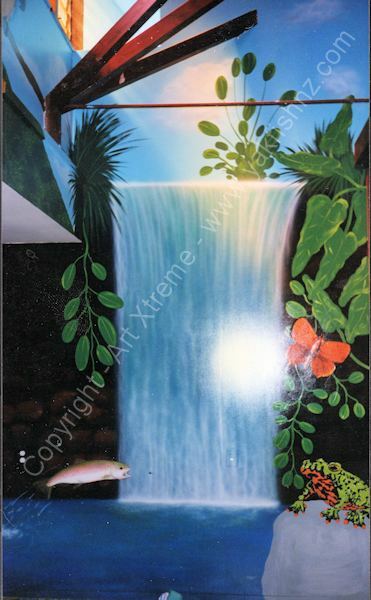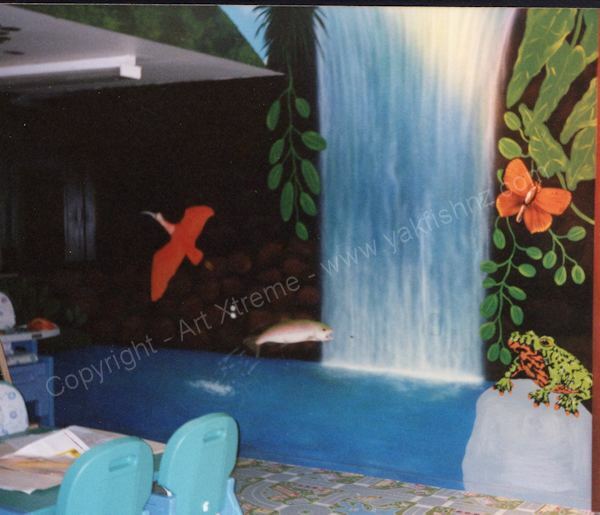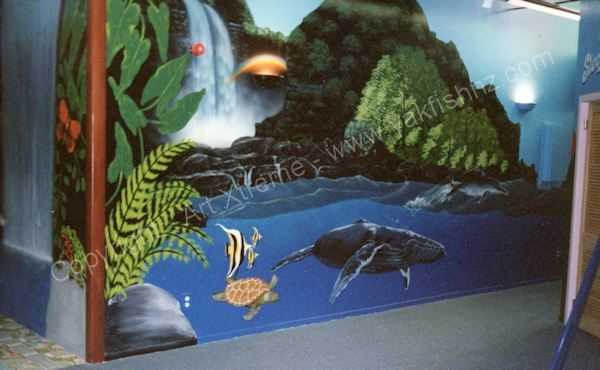 Any type of surface can be accommodated like the photos below showing what can be done with a shop floor.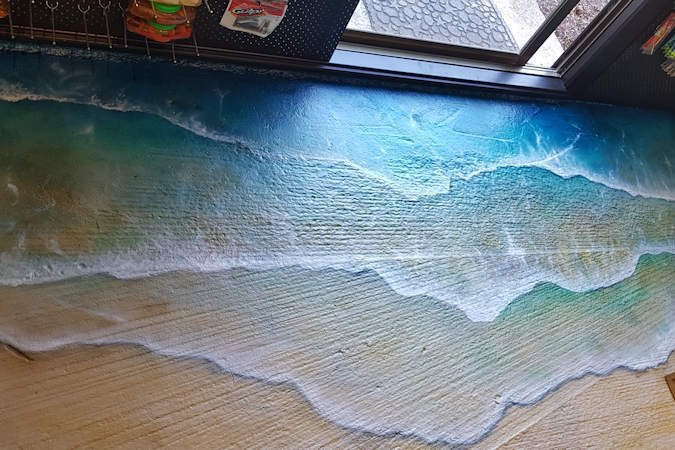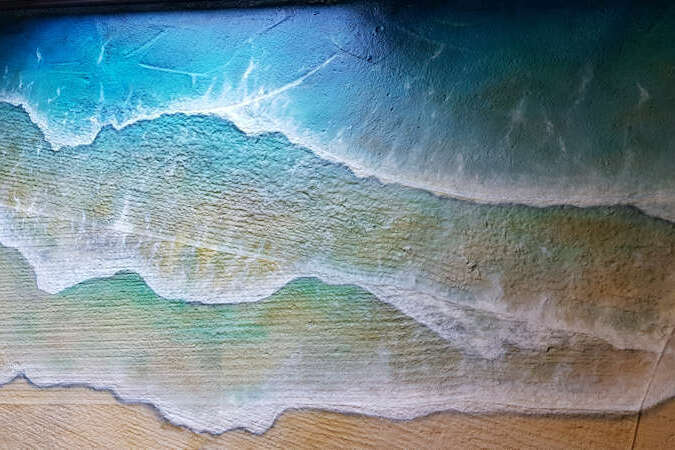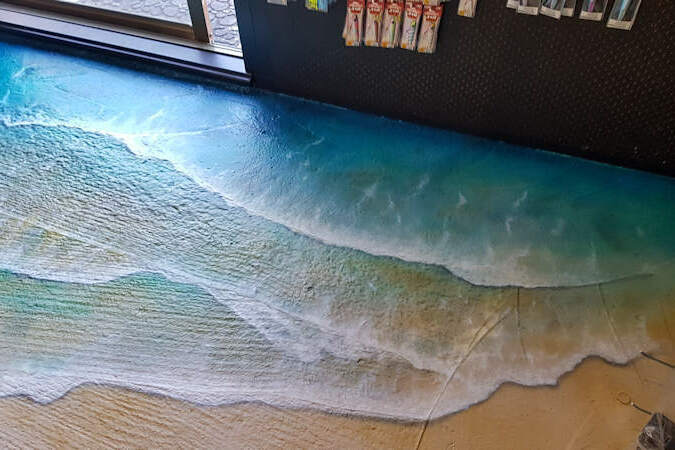 Ghostrider Amusement ride
Substrate - steel panels
The mural art was airbrushed with Dupont automotive basecoat paints and finished in 2K clearcoat.
The entire area measured twelve by four and a half meters
The mural art took around two and a half weeks to complete including preparation and clearcoat.
Completed in 2000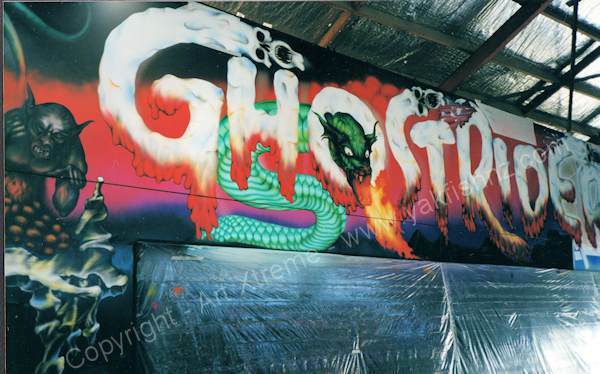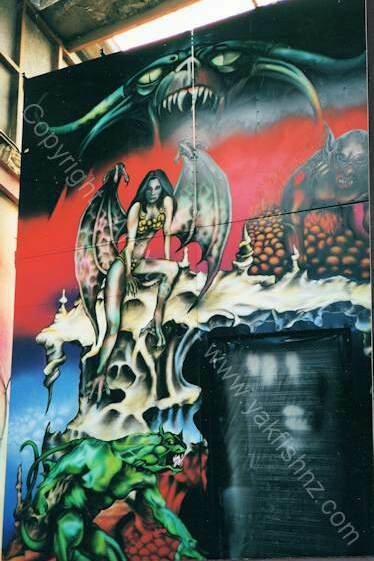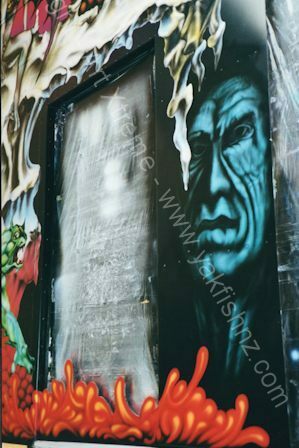 Images below: Left - Airbrushed Waterfall mural art on Wellington restaurant wall entrance. Middle - Airs Rock scene airbrushed on large front panel on truck. Right - Art mural scene painted onto art board for water purifying store Wellington.