The concept of airbrush painting on leather started back in the mid 1990's.
These unique leather art hangings have provided some excellent results, with many themes proving popular with art collectors and enthusiasts.
All leather paintings are airbrushed on lamb hides and then mounted/suspended from locally sourced drift wood.
The combination creates an earthy theme and this has led to a number of different types of subject matter. A good range of blank hides are available including a commission service.
We also offer a leather garment painting service plus finished leather art for sale.
Portraits
Pets
Wildlife
Scenery
Marine life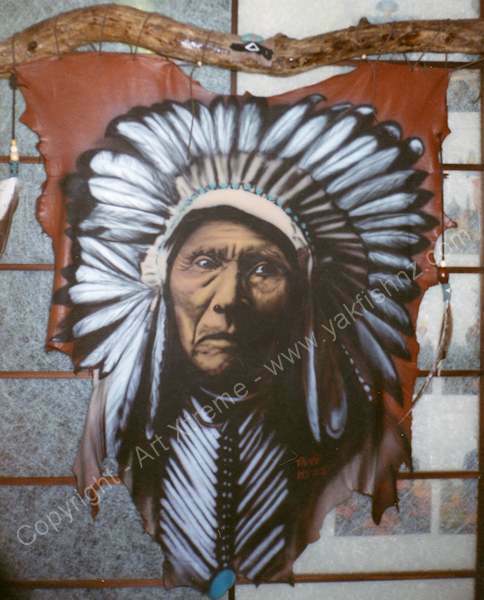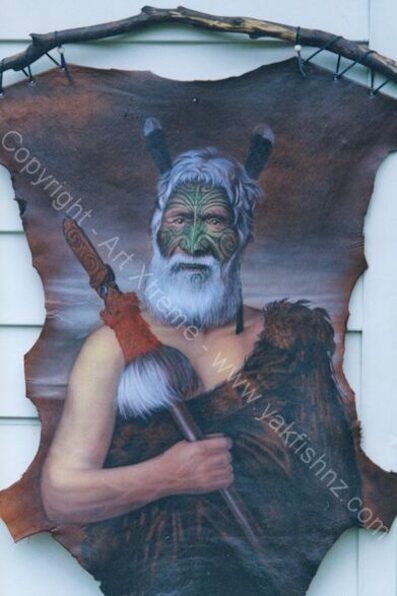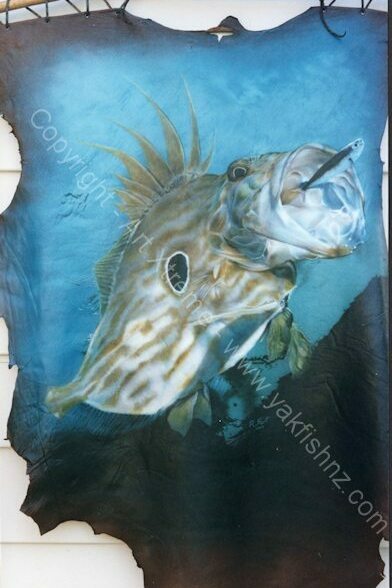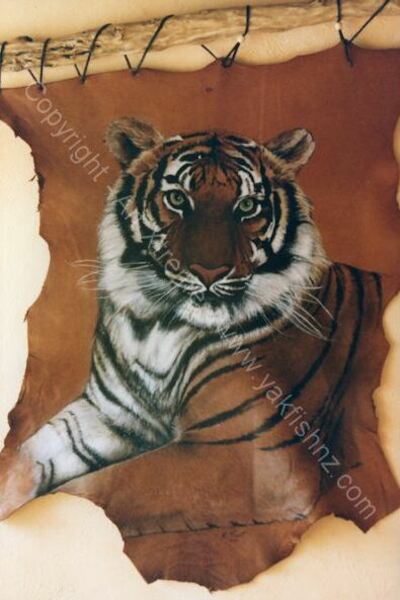 Images above and below: Some of the examples possible with airbrushed paintings on leather.